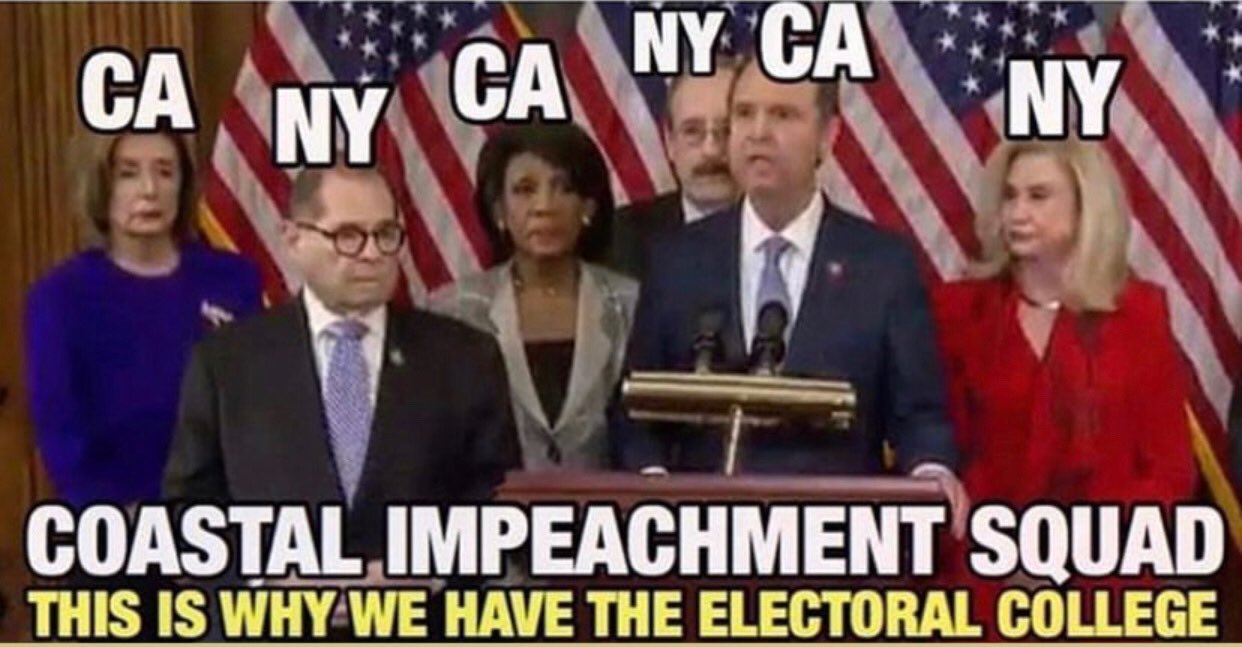 In the 2 House Committees, Intelligence (there is none) and Judicial (there is none), there are also a large number of representatives especially from California. Maybe its Speaker's advantage, to appoint as many as she wants to these committees from her home state, or remove others if they don't follow her agenda.
The above photo is interesting. Not only does it show why we have the Electoral College, but it shows just how many clowns there are from CA and NY.
I'd love to ask AOC (also a New Yorker) if she has any understanding at all of the Electoral College? She probably thinks it's like Harvard, a school for elite to learn how to be elected into office.