Actually the House and Senate!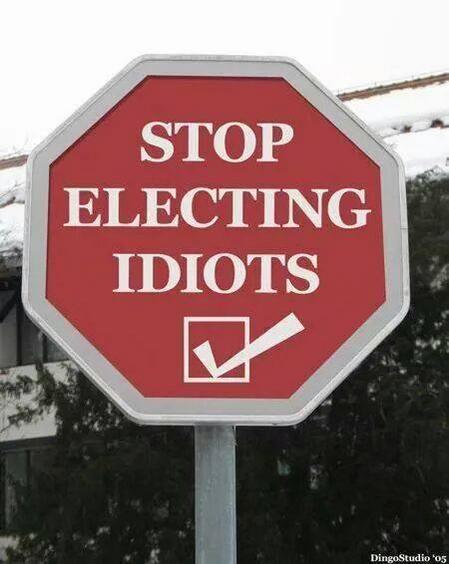 If you are like most, you don't like the direction this country is headed.  If you are unhappy with the lack of (is there any?) leadership; this is one suggestion, "stop electing idiots".
It may not be as simple as it sounds, but there are actually people within us that have common sense, I hear from them everyday.
We need some fresh blood with brains.   We need veterans and retirees that want to get this country back on track.  We need men and women from diverse back grounds and different races with dignity, with a country first attitude.   We are out there, it is the obligation and responsibility of all of us to find them now and in the future for local, state and national elections.
We don't need partisan politics, we need people who can think and do what is right, not what they are pressured to do from special interests groups.  We can do this……it must start now.
Currently we have a congress and administration (Obama and Biden) that can best be described as zoo inhabitants that are out of control.   We must replace the zoo by a process of elimination.   It will take some time, but we can do it!
We are out there, come forward!