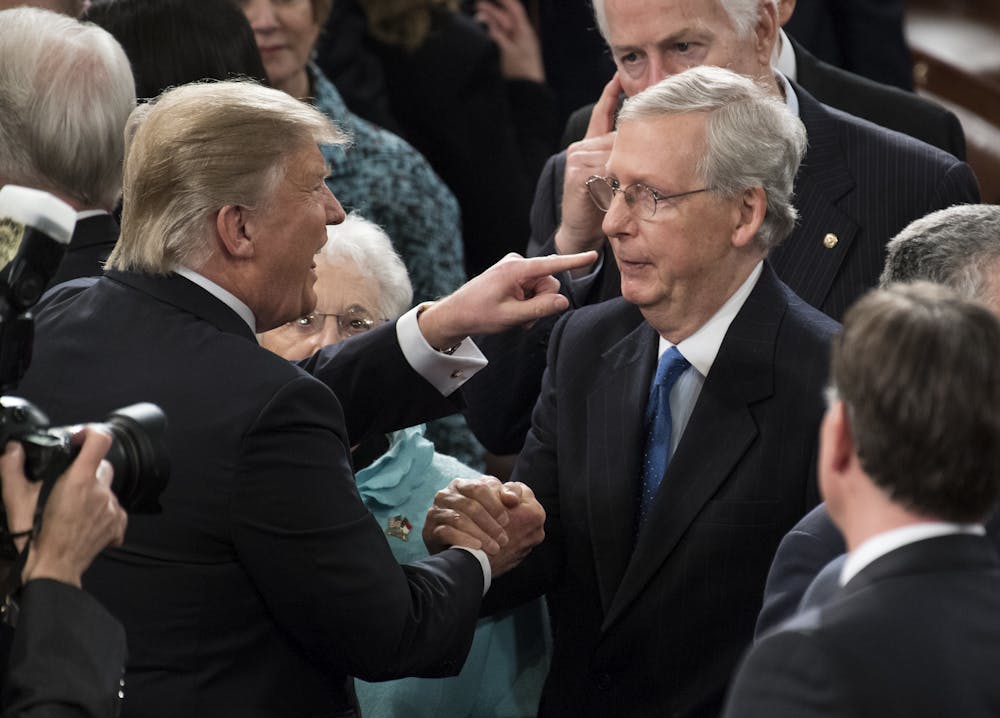 Mitch McConnell had to turn on Trump, for his own mental health. Mitch McConnell is as obsessed with being the voice, the main body of the Republican party as Nancy Pelosi is of the Democratic (Socialist) Party.
Mitch has some problems with this though. #1 he has no charisma, #2 few love him like those that love Trump, #3 Mitch has no one that will follow him to the end of the earth or into darkness like a following Trump has (nothing even close). Mitch isn't even funny, even when he is trying to be, if he ever is. #4 thru #1,000, I don't have the time to enter them all……..but they are there.
Some people would jump from a bridge if Trump asked them to. Who is going to take the time to take a small leap (if just from one small step to another) for boring ass Mitch, or so much as stick their neck out?
Mitch is really worried about being insignificant, especially now that he is not the majority leader of the Senate. Mitch is afraid of being thought of as Mr. Irrelevant (like the final pick of the NFL draft).