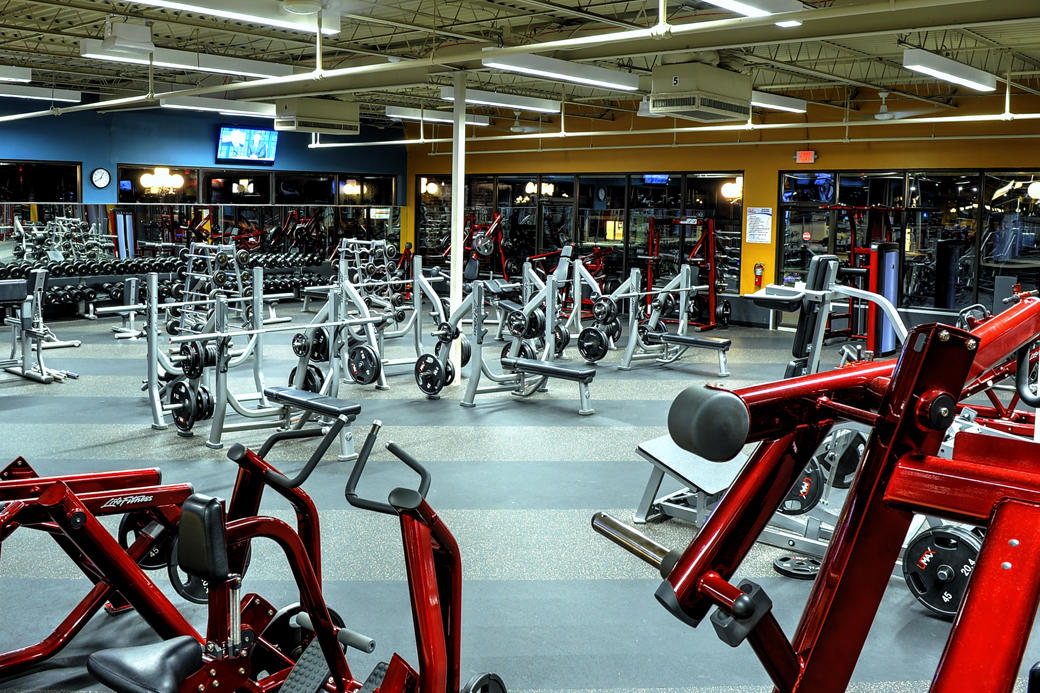 The above photo is from the Club Fitness location in St. Peters, Missouri, of which I am a member. The photo above was not taken during this virus season. It is empty because it is late at night, it's the lower half of the gym and no one is using in this moment. It is not empty because of the virus. I guarantee you there are people using the upper half or it's like 3:00 AM. This gym is always busy.
A public gym like this could most certainly be a breeding ground for the coronavirus, or the flu, or the common cold for that matter.
I use this gym 5-6 days a week. I go from anywhere between 7:00 AM to 4:00 PM. I have no set time……….. but usually use between 10:00 AM and 1:00 PM. During those hours it is quite busy. I have continued to go during this virus hysteria. To be honest, I think it is one of the safest, healthiest places for me to go right now. Why? They have hand cleaning /sanitizing stations located throughout the gym. There is a stand just feet away from most areas of the gym. Because the "vast" majority of the members using the gym are healthy, health and fitness types they take precautions. People using the gym equipment (which is pretty much everybody) are habitually wiping down the equipment after they use it. If we are not sure the previous user of a piece of equipment wiped it down, we'll wipe it down ourselves before we use it. The members are very good at keeping it clean. Also, the Club Fitness staff are constantly wiping down counters, mopping the floors, keeping the sanitizing stands full of wipes and cleaning the equipment. At any and every moment someone from the staff is cleaning something in the facility. The cleaning and sanitizing NEVER ends. It has been this way from day one of my membership, which is about 1-1/2 years now.
I don't see people that look ill using the gym. Never have. I know some of the older members have underlying health issues and they use the gym to improve their health, build stamina and strength. But, you don't see people sneezing or going into cough hacking frenzies. Members are staying home if they are ill. I am sure people with slight colds still show up, but, they are wiping down, keeping their distance.
As I said in the beginning, if I want to get out of the house, the gym is a good place to go. If it stops raining any day now I'll get outdoors more. I'll take a walk/run in the park, some fishing and golf. The great outdoors with some sunshine is the place to be. Gets some vitamin C in you!
Stay healthy!