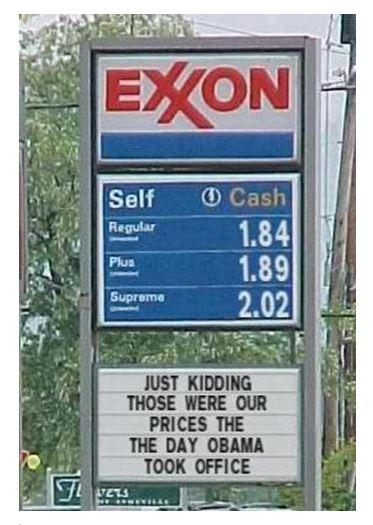 Those few words speak volumes.   As Obama would tell you, America is better off now under his administration than before he took office.  If you say something often enough you can convince yourself that which is untrue to be true.   Those that have to listen to his or that kind of crap, the American people, won't buy it, with the exception of Obama followers.
How is it we are better off now that Ebola has made its way into United States.   How are we better off under Obamacare, maybe a few are, most are not.   My health coverage during Obama pays less and costs me more.  Again he, the big fraud of a president will try to convince us we have better healthcare because of him.  Not so, it's part of the destruction of America Obama Blueprint.
The military has been sliced down with some of its top  officers given pink slips, while chaos is at an all-time world high.  Do you feel safer under Obama?  But he says we're better off.   Border control is out-of-control, so are we better off?  How?
Benghazi, would you want to be a diplomat or a security agent in a foreign country under this president with the kind of non-support you'll receive?  But they'd be better off under Obama, right.
I guess Obama's presidency really is a success for him if you measure success according to his agenda, destruction and tearing down America to a third world country.  Unless we wake up, remove him (and Biden) from office that is exactly where we are headed.
Are you  better off?