MN Prager Discussion Group
How To Erode the World's Greatest Military
Alienating half the country is not a wise strategy of military recruitment.
By Victor Davis Hanson at American Greatness: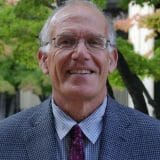 July 24, 2022
The U.S. Army has met only 40 percent of its 2022 recruiting goals.
In fact, all branches of the military are facing historic resistance to their current recruiting efforts. If some solution is not found quickly, the armed forces will radically shrink or be forced to lower standards—or both.
Such a crisis occurs importunely as an aggressive Russia, China, Iran, and North Korea believe the Biden Administration and the Pentagon have lost traditional U.S. deterrence.
That pessimistic view abroad unfortunately is now shared by many Americans at home.In 2021, the Ronald Reagan Presidential Foundation and Institute conducted its periodic poll of attitudes toward the U.S. military. The result was astonishing. Currently, only 45 percent of Americans polled expressed a great deal…
View original post 1,844 more words