MN Prager Discussion Group
Check Out The Bravest Gun Rights Speech You'll Ever See
MAY 26, 2022
Secretary of State Vikki Buckley welcomed the NRA conference attendees to Colorado with a breathtaking speech on gun rights.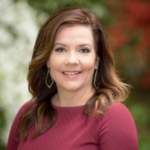 MOLLIE HEMINGWAY
The National Rifle Association is hosting its leadership summit in Houston on Friday. Following a mass shooting at a Texas elementary school Tuesday, many corporate media outlets are suggesting politicians should cancel their planned speeches there.
ABC Newstweeted:
"Houston Mayor Says He Can't Cancel NRA Convention After School Massacre," wroteBloomberg. "Trump will keep 'longtime commitment' to Texas NRA event despite school shooting," wrote theNew York Post.
Why would an organization of law-abiding defenders of the U.S. Constitution cancel an event on account of a horrific school shooting committed by an individual with no regard for constitutional principles, readers might ask. Nevertheless, the pressure from the media and…
View original post 759 more words