MN Prager Discussion Group
Signs and Portents: Elon Musk's Growing Political Maturity
The Left's misery continues to Elongate.
By Roger Kimball at American Greatness: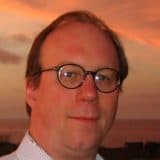 May 21, 2022
Afew weeks ago,Exxon announcedthat it was banning the display of Pride and BLM flags at its headquarters in Houston. There was a ripple of unhappiness, but nothing was burned down, the media attention was muted, and the world went about its business as before.
Across the country, school board elections are tossing out woke ideologues and partisans of critical race theory and replacing what amounts togay pornographyin the curriculum with more wholesome fare. The Biden Administration keeps running into roadblocks, most recently a judicial order halting its efforts to rescindTitle 42, a Trump-era emergency order that turned away would-be immigrants at the U.S.-Mexico border. A few days ago, Biden's absurd Disinformation Governance Board wasshutteredand its pathetic director, Nina Jankowicz…
View original post 854 more words