MN Prager Discussion Group
Mitch McConnell Shouldn't Promote Media Lies About RNC Censure Of Cheney
FEBRUARY 11, 2022
Republican voters would like their leaders to meet the simple test of not calling them terrorists for engaging in peaceful political protest.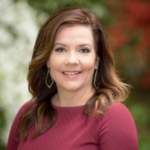 MOLLIE HEMINGWAY
It's no surprise that the corporate media are defending Liz Cheney in her campaign to help Democrat Speaker of the House Nancy Pelosi hurt Republicans, but why is Mitch McConnell, the leader of Senate Republicans, joining them in their efforts?
Last week, the Republican National Committee formally censured Reps. Liz Cheney and Adam Kinzinger for serving as tools of Pelosi as she weaponizes the January 6 events for Democrats' political gain.
Last year, Pelosiblew upthe commission to investigate the security breaches and events of January 6 by removing the Republican Party's picks from the committee. Since then, no Republican-appointed members serve on the committee and it…
View original post 744 more words