International Liberty
The Biden Administration's approach to tax policy is awful, as documented here, here, here, and here.
We've now reached the stage where bad ideas are being turned into legislation. Today's analysis looks at what the House Ways & Means Committee (the one in charge of tax policy) has unveiled. Let's call this the Biden-Pelosi plan.
And we're going to use some great research from the Tax Foundation to provide a visual summary of what's happening.
We'll start with a very depressing look at the decline in American competitiveness if the proposal becomes law (the good news is that we'll still be ahead of Greece!).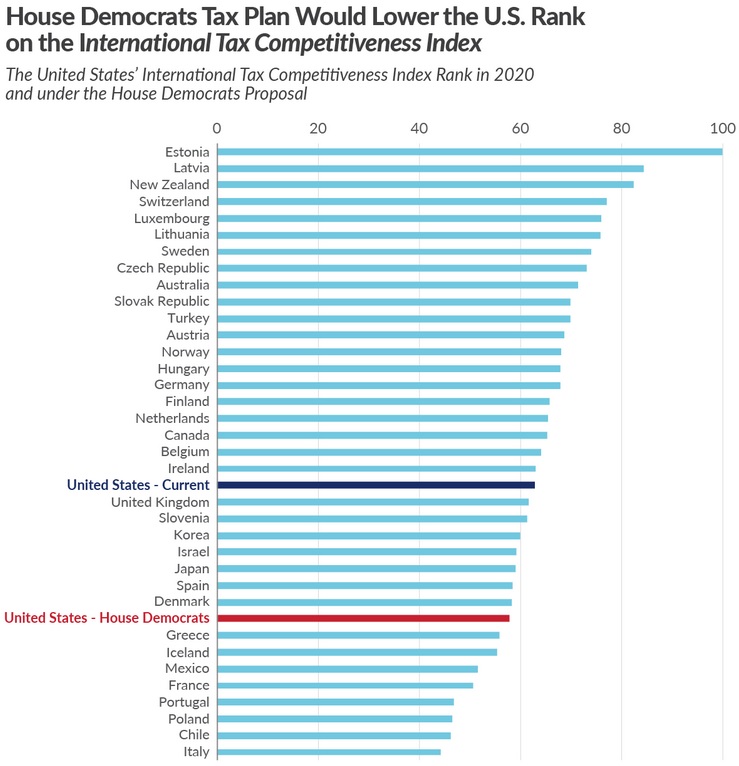 Next, let's look at the Tax Foundation's map of capital gains tax rates if the plan is approved.
Unsurprisingly, this form of double taxation will be especially severe in California.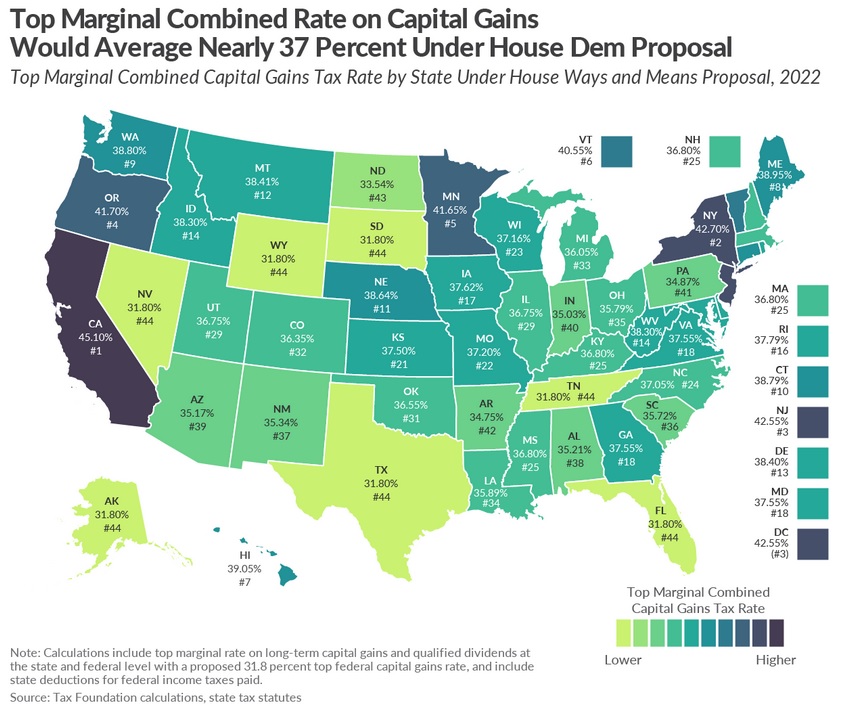 Our third visual is good news (at least relatively speaking).
Biden…
View original post 393 more words