Yes I will post (share others) articles on election fraud……till Hell freezes over (and it soon may). I don't care who complains about it!
Truth2Freedom's Blog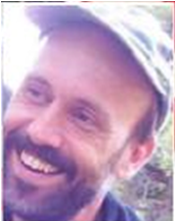 By Greg Holt
If Donald Trump won the election, where is the proof? Right here
Election 2020, a hotly contested subject. Many people are beginning to realize that the so-calledwinby Biden-Harris in the 2020 election was anything but; it was in all actuality a highly organized and carefully orchestrated theft on the grandest scale imaginable. I wrote back in November of 2020 that there isOverwhelming Evidence of Voter Fraud – Enough to Change the Election– and there is more evidence coming out every day, including the gamesmanship playing out in Arizona between the Senate and the Maricopa County supervisors as reported by my colleagueLyle Rapacki.
On election night Trump was ahead,significantlyahead.By 930pm on election night, it was already a statistical impossibility for Biden to win. Yet, all of a sudden, despite Trump's substantial margin, Biden was ahead and winning the…
View original post 2,040 more words