Abeden is a pathological liar just like her boss Hillary. She knows everything about Hillary Clinton, they were always together. Its ridiculous to claim she didn't know about HIllary's server. Book her!
tomfernandez28's Blog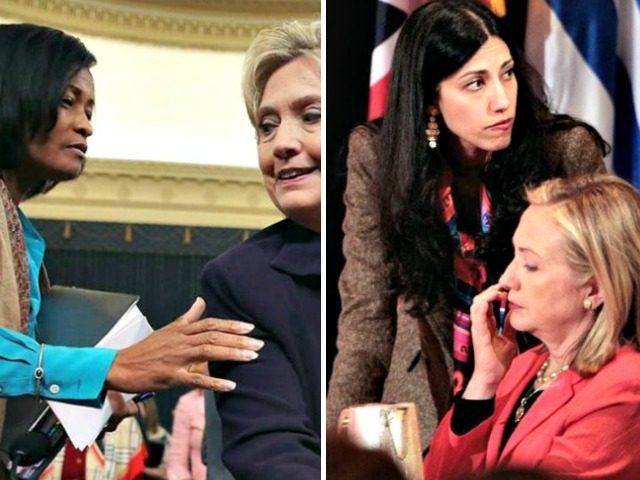 by ADAM SHAW5 Dec 2017
FBI agent Peter Strzok

, who was dismissed from FBI Special Counsel

Robert Mueller

's Russia probe for sending anti-Trump texts, conducted interviews with two top

Hillary Clinton

aides — who did not face consequences for reportedly making misleading statements during the interviews.
The Daily Caller reports that Clinton aides Cheryl Mills and Huma Abedin were interviewed by Strzok and said they were not aware of Clinton's use of a private email server until after Clinton left the State Department.
"Mills did not learn Clinton was using a private server until after Clinton's [Department of State] tenure," notes from Mills' April 9, 2016 interview say, according to the Caller. "Mills stated she was not even sure she knew what a server was at the time."
Abedin also denied knowing about the server until 2013, but those denials were contradicted by email exchanges in which both aides…
View original post 250 more words