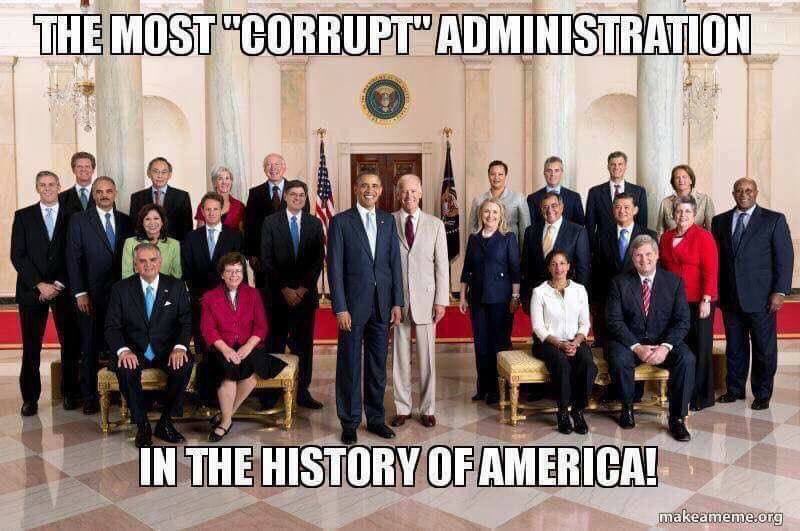 It must have been killing Hillary to pose for this picture, with Obama and Biden out front.  However, many of these players are part of the Clinton Crime Cartel.
It just occurred to me; Trump has often been criticized by the left for not having many minorities (African Americans in particular) in his administration.    How many do you see in this picture?  I guess he couldn't have enough Muslims.
Has Joe Biden lost his voice?   Is "Little Joe" trying to distance himself from the Democrats, DNC, Obama and Hillary; with all that is coming out?    Not the coming out party Joe wanted?