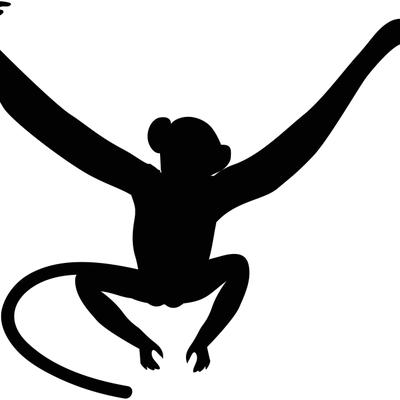 I'm throwing that headline out there just to give my nephew (Garrett) a little exposure.   That's all I can give…… a little.   Garrett is the founder and CEO of the new company, Automonkey.   I can't explain it well enough to give it it's full meaning or purpose; except it is a company providing a software program to auto dealers, new and used, for tracking sales leads, unlike anything currently used in the auto sales industry.  All I can say is he has developed a great concept that attracted attention of a couple of industry partners and financial backers including a local bank.   I can't go any further than that, he'd need to explain more to you and he can, he can talk for hours on this.  My real purpose of this post isn't really Automonkey……….its more about how things sometimes happen just from thought!
We (my significant other and I) were having lunch at Bombshell Bar and Grill (there another free commercial) in St. Charles, Missouri, when I asked; "I wonder how Garrett's business is coming along, his software program should be finished by now?".   Then lo and behold we went to Best Buy, who do I run into, Garrett.   They've added a couple of new concepts to the software, so it set them back another week.   Not really a setback, an expansion.   Never the less he is excited.   He explained the expansion……of course he did, that's what salesmen do, talk.
Garrett then told us he had gone camping a couple of days just to get away from all the emails etc. …….. at Quiver River; just a 30 minute drive; and informed me how beautiful Quiver River is.    This is what I have been looking for, another fishing locating.
Funny how things work, you are thinking a something and someone, and the answer shows up, literally moments later.   Go Automonkey!