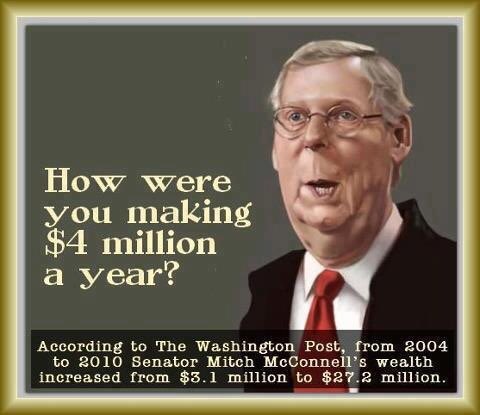 They are worse than dirty, they are lower than snakes, smell worse than sewer sludge, scum buckets, they have been raping us repeatedly for years.   They are a cartel of their own……. and we continue to let them off!  The elite establishment, kiss each others behind, defend and protect, they are above the law.   No, they shouldn't be, but they are, because they know they can get away with it.  They'll lie for the other (our take the 5th), they have to, it's their own little blackmail ring.   You can't squeal on me, I know too much about you.   It's a near perfect crime organization.  They do things they lock the rest of us up for.    Our government has reached an all time level of corruption…..
Oh and how much out-of-pocket medical expenses do you think they pay?  How much do you think they pay for their insurance premiums?   Not free but not much at all!   Less than MOST of us!   These hard workers working for you!  NOT!   These people are as fake as the news.   Actually, one could make a great argument that the Media and Congress (Washington politicians and most of their dirty staffs) are in this Washington Cartel together.   Democrats and Republicans are really on the same team.  Hillary was the just the Big Momma of Washington Cartel (the queen wasp), but she disappointed  She should have stayed in her own family Clinton Cartel; where she was more successful.  They should all be in jail.
If we prosecuted all the filth in the halls of Congress (and those that were there, like the Hillary's) we'd have to build a new prison……..oh wait, we have Guantanamo!