News for the Revolution
By Thomas Gaist
June 29, 2015
World Socialist Web Site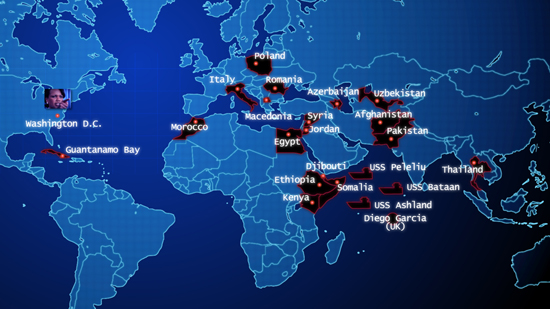 The US government has concealed the existence of some 14,000 images documenting the Central Intelligence Agency's (CIA) network of secret "black site" torture and interrogation centers established after September 11, according to unnamed US officials who spoke to the Washington Post.
The existence of the photographs was known to the US military prosecutors involved in ongoing military commission cases against four alleged terrorists for at least several months prior to the publication of the media reports on Saturday, according to the Post.
The photos had never been brought forward during more than three years of hearings in the cases of Khalid Sheik Mohammed and three other alleged participants in the September 11 attacks.
After a brief attempt to conduct their trials in a New York federal court, the accused are again standing before military-run commissions established to deny…
View original post 659 more words