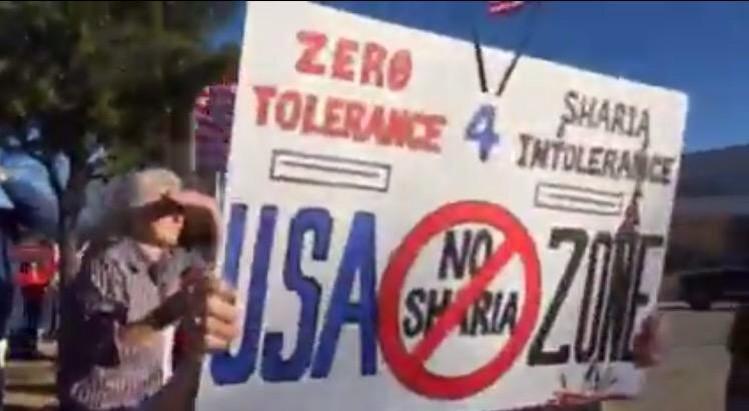 National mainstream news chose not to air the protest of a Muslim event in Garland, Texas.   Local news around Garland aired the story, but unless you hear the word over the internet from organizations such as Breitbart, Obama's nationwide "folks" won't receive information on current events.  That is truly a shame, when Islam has made its presence and intention's so clear to us, we should all be interested in what they are up to, especially here at home.
It appears Americans are becoming uncomfortable with Islam and are beginning to express their feelings openly, banning together.
Click on the link below for the story and videos on the protest in Garland, Texas.
http://www.breitbart.com/texas/2015/01/18/texas-islamic-protest-erupts-graphic-language/