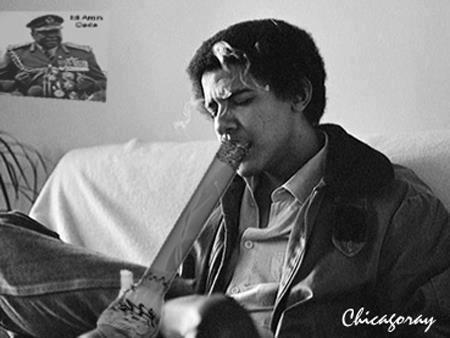 This is your President of the United States, aren't you proud?  Notice the poster in the back.    What's he on, what is he smoking while making those Executive Orders?
Obama is about to unleash the fury, his fury.   The Lame-Duck, lame Obama will ignore Congress as if it doesn't exist.  Executive Orders are about to flow; and possibly the biggest against the message sent by voters on Tuesday – amnesty to illegal immigrants.   Green cards and work permits will be included in his day of forgiveness.   Healthcare, education, food stamps and etc., etc., etc. will be available and all at our expense.   Obama may be too arrogant (remember he is narcissistic) to realize his policies lost the Senate majority and seats in the House.   The American voters sent a message not only to the rest of Congress but to Obama; "We don't accept your policies and agenda and we are doing something about it."   Obama does not care what We the People think; but Congress better start getting the message.
Democrats you lost because he was your man, he campaigned and ran as a Democrat.  You supported him in your Democratic National Conventions (twice).   You have stood beside him, through all the indecision, the unconstitutional executive orders, through his negligence in Benghazi, his non-strategic military plans, etc., etc., etc.  and you did nothing.     Let me give you a tip……in 2016 "IT AIN'T HILLARY CLINTON".   Remember Obama and Hillary were partners…..   His Secretary of State, Benghazi crime accomplice.     Hillary Clinton would be Barack H. Obama all over again.   Learn from your mistakes.    Einstein's definition of insanity "Repeating the same thing over and over and expecting a different result".   We the People need to remember that on future election days as well.